Wiskind China Group Introduction
Founded in 1978, Wiskind Group is mainly specialized in such businesses as manufacturing of architectural steel products and cold-rolled steel, as well as the trade of coated steel sheets. As a company of the Group and a national hi-tech enterprise, Shandong Wiskind Architectural Steel Co., Ltd. which was listed on the new OTC market in 2014, is a specialized manufacturer and service provider of metal cladding system and steel structure products.
Covering a land area of 1,000 mu, the group headquarters and the manufacturing base are both located in the Boxing Economic Development Zone, Shandong Province. The production lines that have been put into operation, including sandwich panel, curtain wall, cold storage panel, cleanroom panel, cleanroom doors and windows, all employ state-of-the-art equipment, technologies and production management systems, with product lineup covering: metal façade, metal roof, cleanroom and cold storage systems, steel structure construction and more.
Over the past 40 years, Wiskind has established a great reputation both industry manufacturing, logistics & warehouse, modern agriculture, public buildings, transportation and commercial facilities, which have contributed unique value to the progress and development of each industry.
Wiskind people always uphold the operation philosophy of Mutual Success Through Sincerity and Integrity, and have thus earned the respect and recognition of customers, peers and all walks of life through exquisite craftsmanship and a sincere attitude.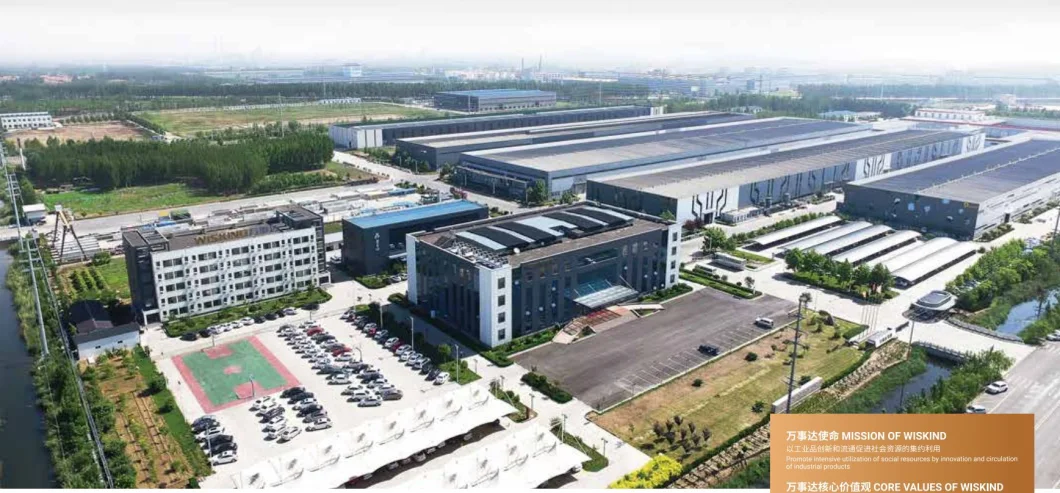 Wiskind Sandwich Panel Introduction
50mm Pu Sandwich Panel Facade Production
PUR
In terms of raw material proportioning and process output, PUR products employ the globally advanced six component online automatic (SIMENS) mixing and pouring technology and have realized six-component continuous foaming for the first time in China. With the technology, mixing and proportioning process may be finished in an online way;the formula may be adjusted according to environmental changes; air feeding and mixing devices may be used to make raw material mixing more even and foam finer, thus producing high-strength, energy-saving and environment friendly building boards.
PIR
Polyisocyanurate is called PIR for short. For the composite boards developed , excessive isocyanurate is added and ring structure and higher isocyanurate index are employed in the compounds to form compact PIR products, thus ensuring greater stability and excellent heat and fire resistance for the internal rigid foams. Experiments show that the products can endure a temperature up to 200ºC in short time period or to 160ºC for long time.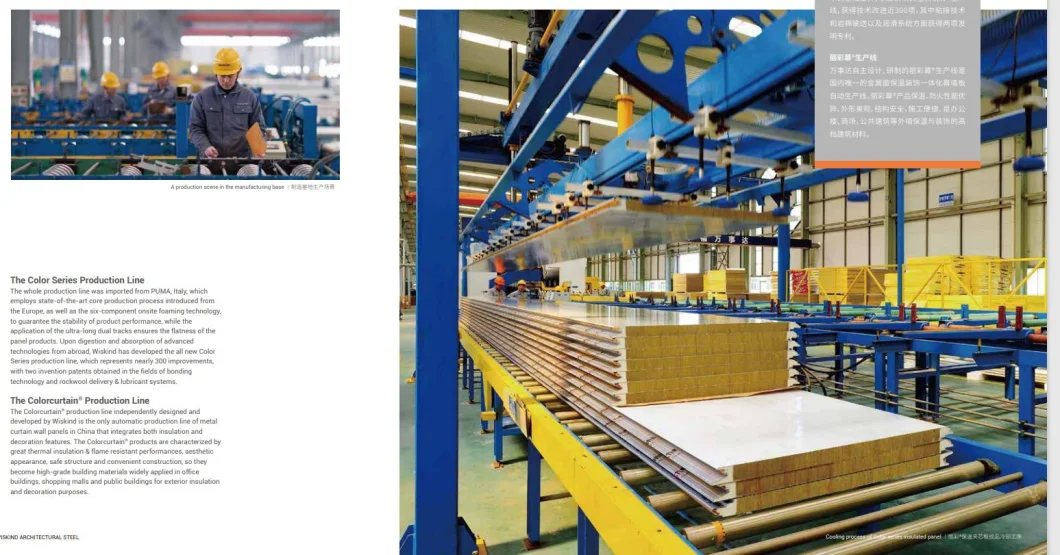 European Roof Panel

Plate type advantages

The concave edge of the lap joint adopts the lapping technique so the lapping is tighter,avoids rusty edges caused by no coating,extends the service life of panels and increase the strenth.On the other hand, it prevents constructors from damage.The crest wave height is 34mm. The three-crest wave design has improved the bearing capacity of roof panels,reduced the amount of roof purlins,improved the bearing capacity and balanced the running water action.The design of water tanks prevents water leakage.
Color spar (PUR/PIR) PU Sandwich Panel


Performance Description
1.High efficiency and energy conservation: the excellent thermal insulation performance reduces building energy consumption and reduces costs on air-conditioning equipment.
2.Beautiful facade: the hidden nail connection guarantees hidden screws and more beautiful building walls.
3.Solid and durable: high-strength panels and excellent mechanical properties of walls.
4.Patented design: the unique double-support plug interface design ensures that walls have stronger wind pressure-resistant capacity and are solider.
5.Multiple choices: multiple panel types.
| | |
| --- | --- |
| Brand of steel plates | Bao Steel, Yieh Phui Steel, Ma Steel, BHP Steel. |
| Painting of steel plates | PVDF, SMP, HDP, PE; The top painting should be above 25μm. |
| Galvanized layer of steel plates | Exterior plate:55% Aluzinc above 100g/m³or Zinc coating above 150g/m³; Inner plate:55% Aluzinc above 70g/m³or Zinc coating above 100g/m³. |
| Thickness of steel plates | 0.4mm-0.8mm. |
| Thickness of core | 50mm/75mm/100mm. |
| Density of core | 40-50kg/m³ |
| Effective width | 1000mm |
| Panel Length | According to customers' request |
Allowable vertical load and thermal performance of

polyurethane sandwich wall panel

(allowable deflection f≤L/200)

S(mm)

W/m2k

G(kg)

P=KN/m2

0.60

0.80

1.00

1.20

1.50

50

0.31

10.06

L(m)

3.52

3.04

2.69

2.42

2.11

75

0.21

11.06

L(m)

4.71

4.09

3.64

3.29

2.89

100

0.19

12.05

L(m)

5.76

5.02

4.47

4.05

3.56

120

0.16

12.84

L(m)

6.53

5.68

5.07

4.60

4.04

150

0.11

14.04

L(m)

7.56

6.58

5.87

5.32

4.68

Note:0.5mm outer steel sheet and 0.4mm inner steel

Allowable Span and Thermal Conductivity of

Polyurethane Roof Sandwich Panel(allowable deformation f≤L/240)

S(mm)

W/m2k

G(kg)

P=KN/m2

0.60

0.80

1.00

1.20

1.50

30

0.32

9.32

L(m)

2.60

2.30

2.08

1.91

1.72

50

0.31

10.15

L(m)

3.59

3.17

2.85

2.61

2.33

75

0.21

11.18

L(m)

4.64

4.07

3.66

3.34

2.96

100

0.19

12.22

L(m)

5.57

4.88

4.38

3.99

3.53

120

0.16

13.05

L(m)

6.28

5.49

4.92

4.48

3.97

150

0.11

14.3

L(m)

7.30

6.39

5.73

5.22

4.62

Note:0.5mm outer steel sheet and 0.4mm inner steel
Cold room panel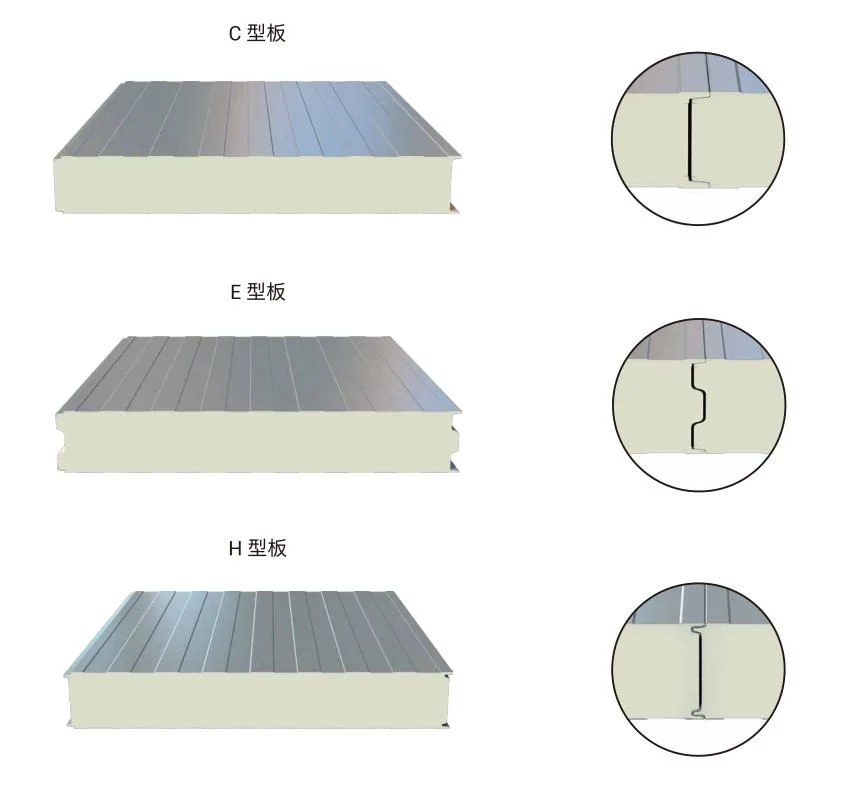 It adopts the unique concave-convex type which improves the tightness of the socket of the panel.The panel is even and stable.The dimensional stability is good.It has a high-efficient thermal insulation effect and an excellent waterproof effect.It is a green and environmental-friendly product,construction and installation which are convenient and rapid.
Packing&Delivery
Project Cases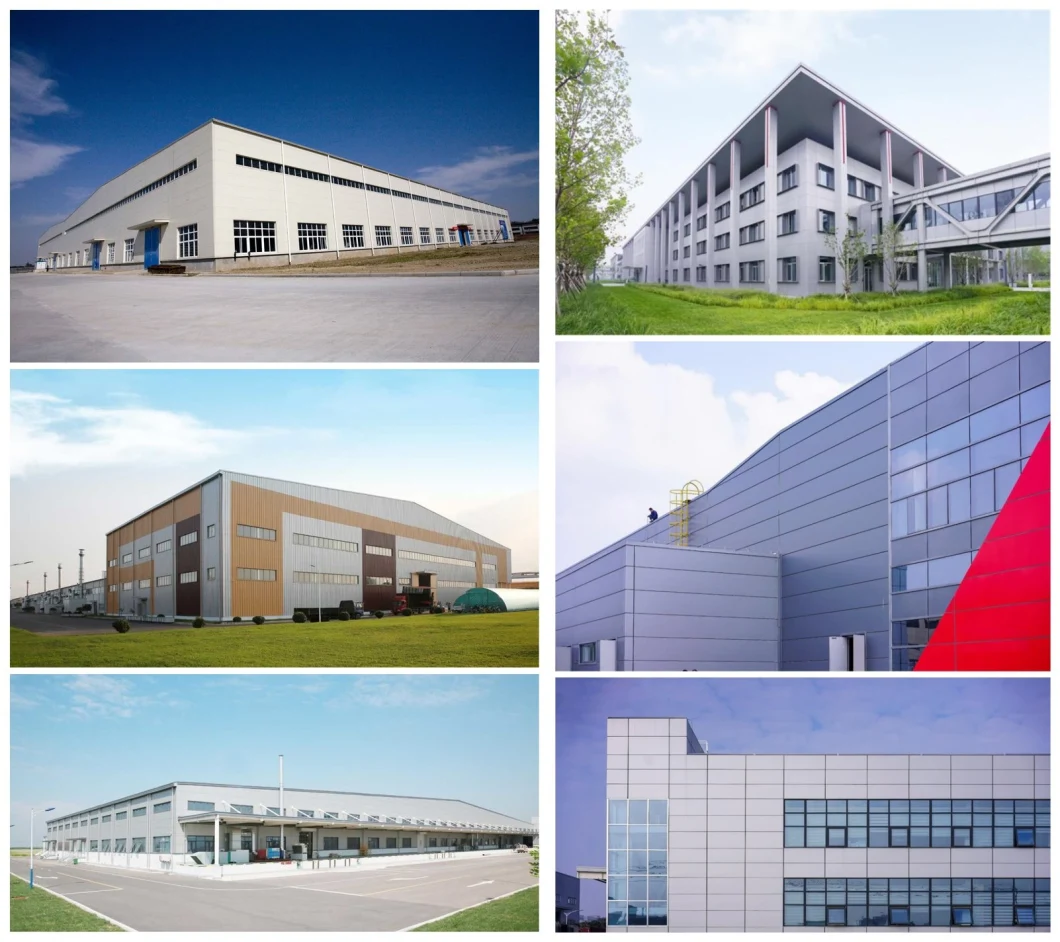 Certificates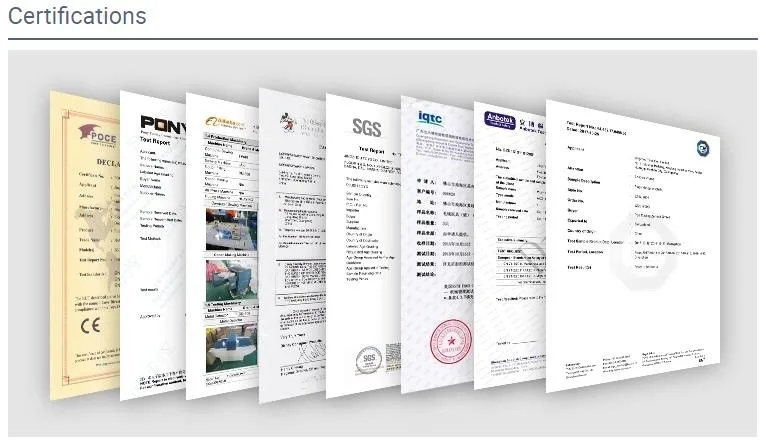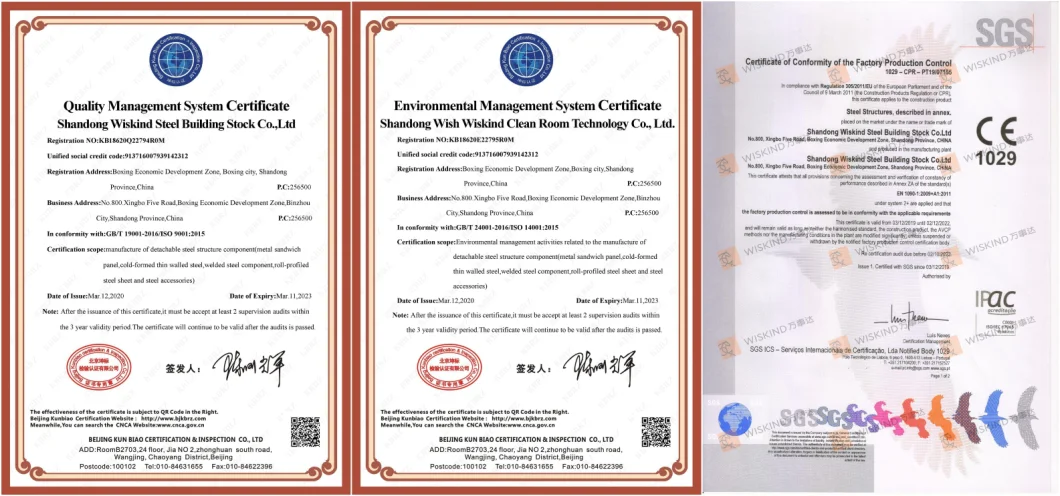 FAQ
1. who are we?
We are based in Shandong, China, start from 2005,sell to Southeast Asia(25.00%),Central America(15.00%),South Asia(15.00%),Africa(15.00%),Domestic Market(11.00%),Oceania(10.00%),Mid East(5.00%),South America(2.00%), North America(1.00%),Eastern Europe(1.00%). There are total about 1000+ people
in our office.
2. how can we guarantee quality?
Always a pre-production sample before mass production;
Always final Inspection before shipment;
3.what can you buy from us?
steel structure,sandwich panel,prefab house,steel floor deck,corrugated steel sheet
4. why should you buy from us not from other suppliers?
It covers more than 666,666 square meters. Product series includes steel structure building construction, sandwich panel for metal external wall cladding and
metal roofing, sandwich panel for internal cladding system such as clean room cladding system
5. what services can we provide?
Accepted Delivery Terms: FOB,CFR,CIF,EXW,FAS,DDU,Express Delivery;
Accepted Payment Currency:USD,EUR;
Accepted Payment Type: T/T;
Language Spoken:English,Chinese,Spanish,Japanese,Portuguese,German,Arabic,French,Russian,Korean,Hindi, Italian