Qingdao KXD Steel Structure is specialized in various kinds of steel structure building, such as steel structure warehouse, workshop, office, apartment, house, chicken house, etc.. all steel structure building can also be custom-made to suit your own requirements.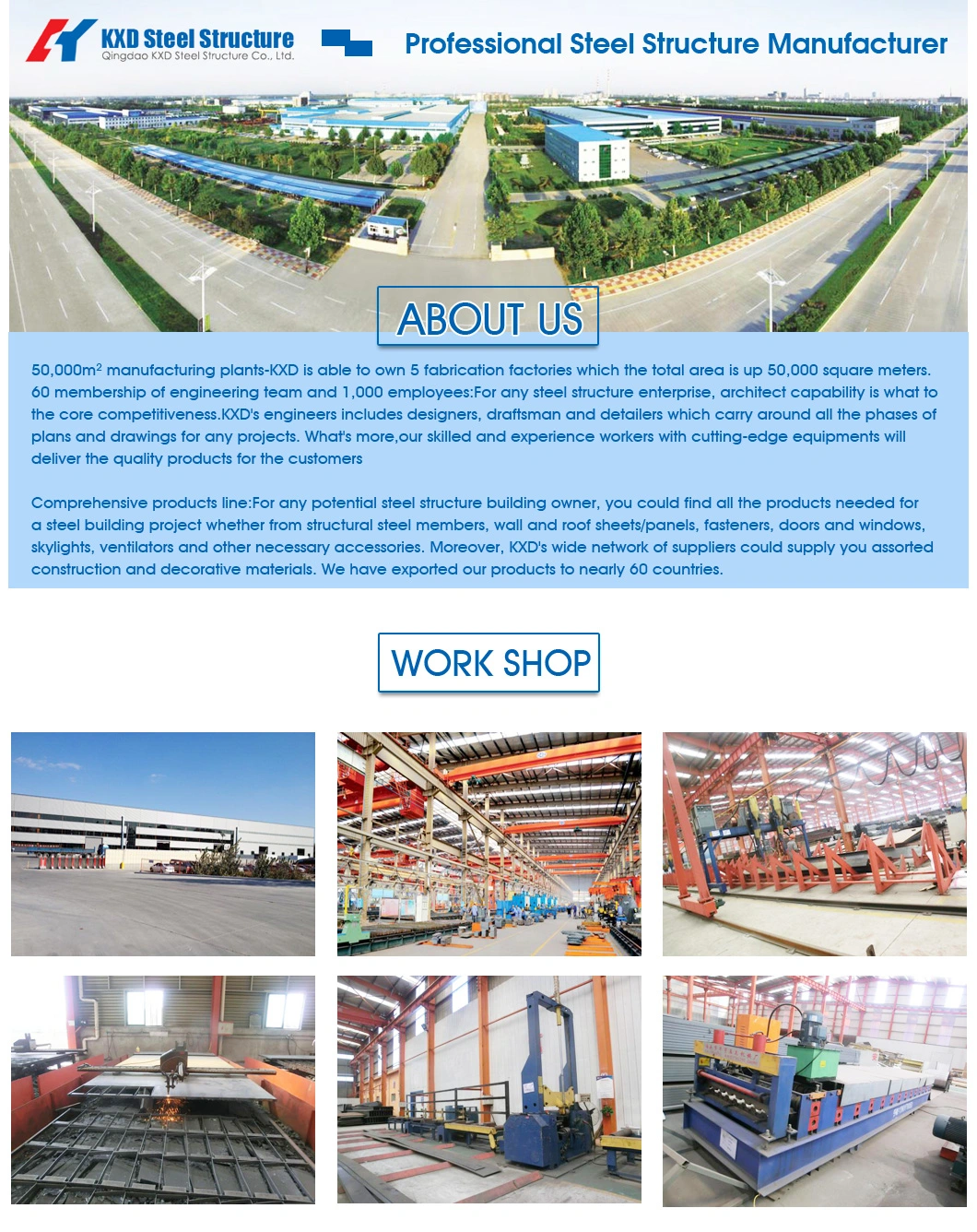 Advantage:

1.Protect forest resources
2.Protect environmental, do not produce harmful material
3.Prevent fire and insect.
4.Good shock resistance ability
5.High quake-proof, water proof and fire proof
6.Short construction time
7.Fast construction, save time and labor cost
8.Prefabricated and customized design
9.High space efficiency
10.Life time: Over 25-50 years
11.Good safety performance.
12.Nice appearance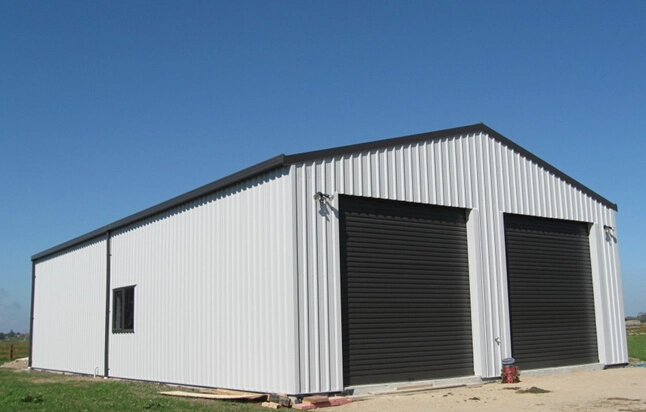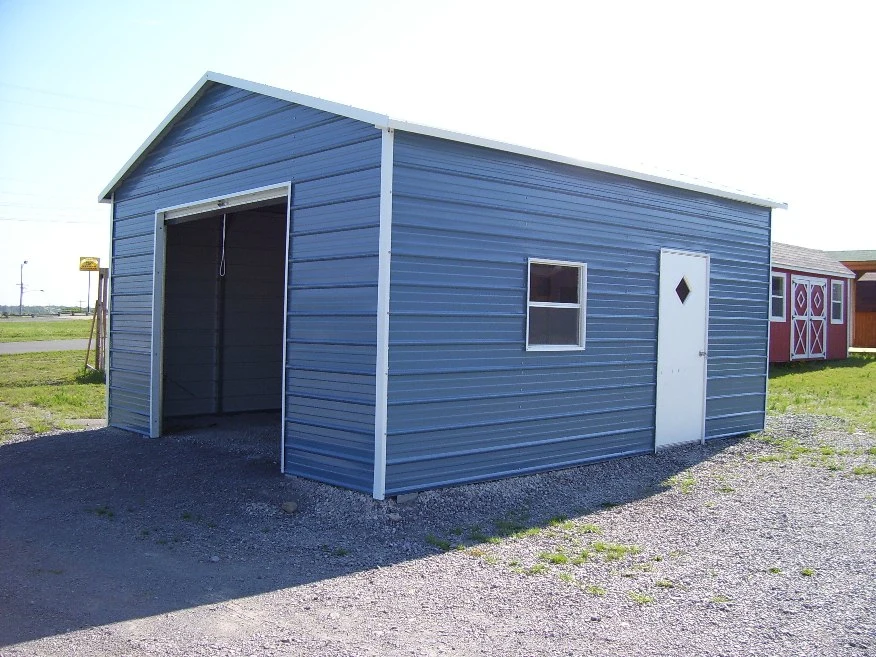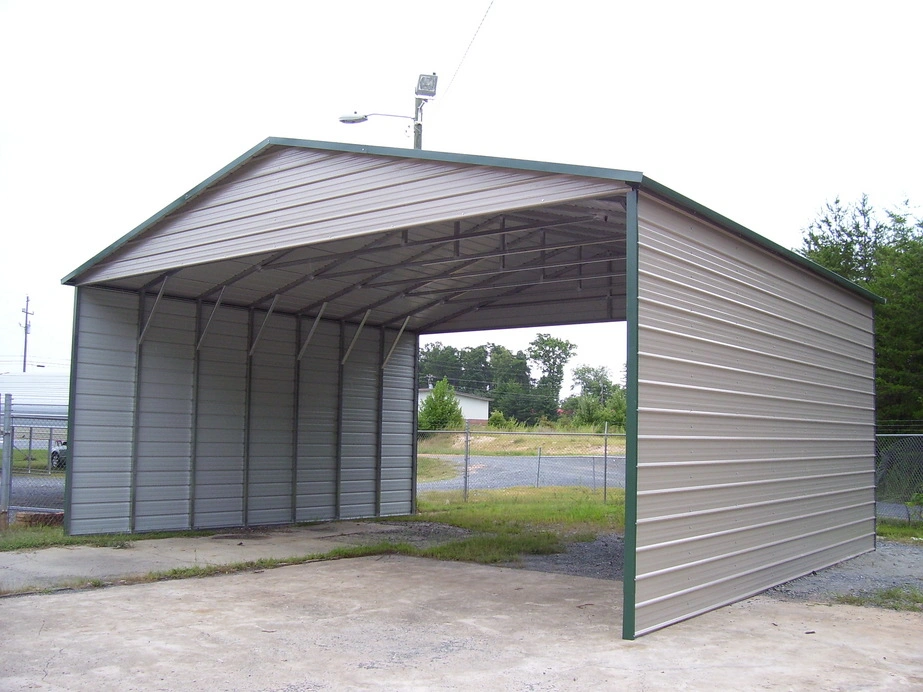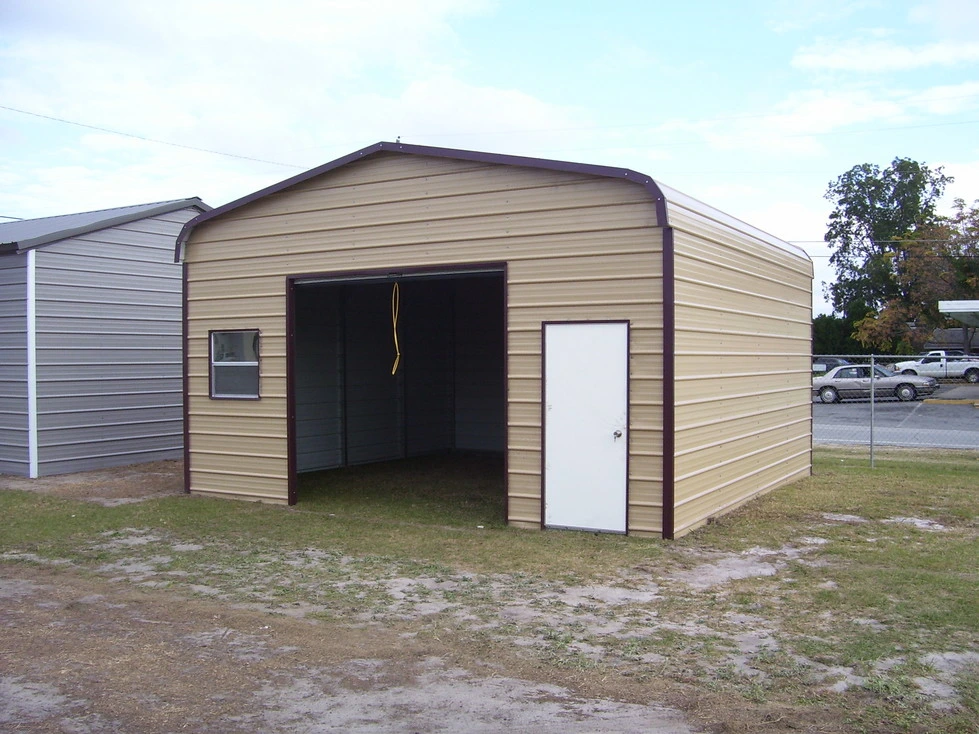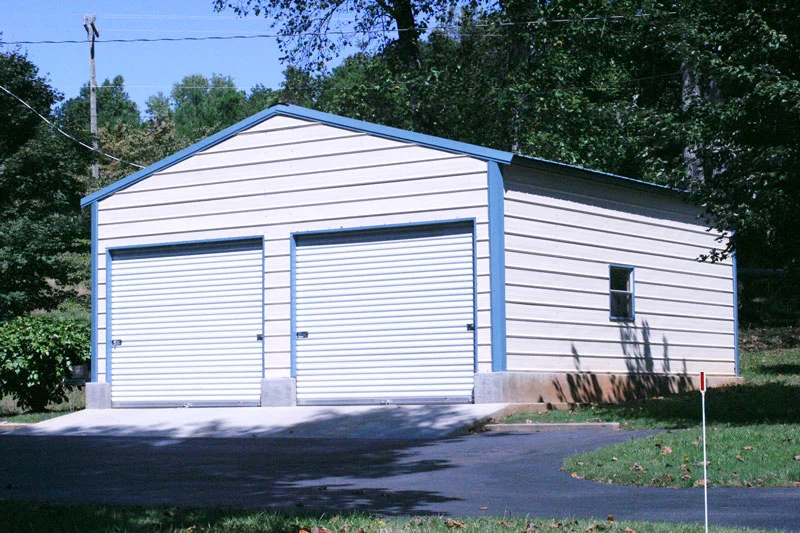 A. Customers have the drawings


We can provide you the full service of production, shipment and
Installation guide, which is high quality and low cost. Because we own all kinds of technical facilities, complete test instruments and advanced production processes.



B. No drawings


Our excellent design team will freely design the light steel structure warehouse/workshop for you. If you give us the following information, we will give you an satisfactory drawing.
1. Dimension: Length, width, ridge height, eave height, etc.
2. Doors and Windows: Dimension, quantity, installation position.
3. Local Climate: Wind load, snow load, roof load, Seismic load
4. Insulation materials: Insulated Sandwich panel or Single Steel Sheet
5. Crane beam: If you need it, it will be very helpful that you tell us its technological parameters.
6. Usage: If you tell us the application of light steel structure warehouse, we can exactly design the drawings or match suitable materials for you.
7. Other requirements: Such as fire proofing, transparent roof, etc. Please kindly inform us, too.
Type of Building




Please state type of building, ie: workshop, warehouse, hall, hangar, farm, roof structure or other construction

Dimension

a(width)

b(length)

h1(wall height)

h2(total height)










Construction Site




Roofing and Walls

(1) sandwich panel
(2) profile steel sheets
(3) steel sheet+glass wool blanket
(4) no walls-only roof with structures

Contact Name




Company Name




Phone Number




Email




Additional info




Send us sketches, drawings or the project, if you have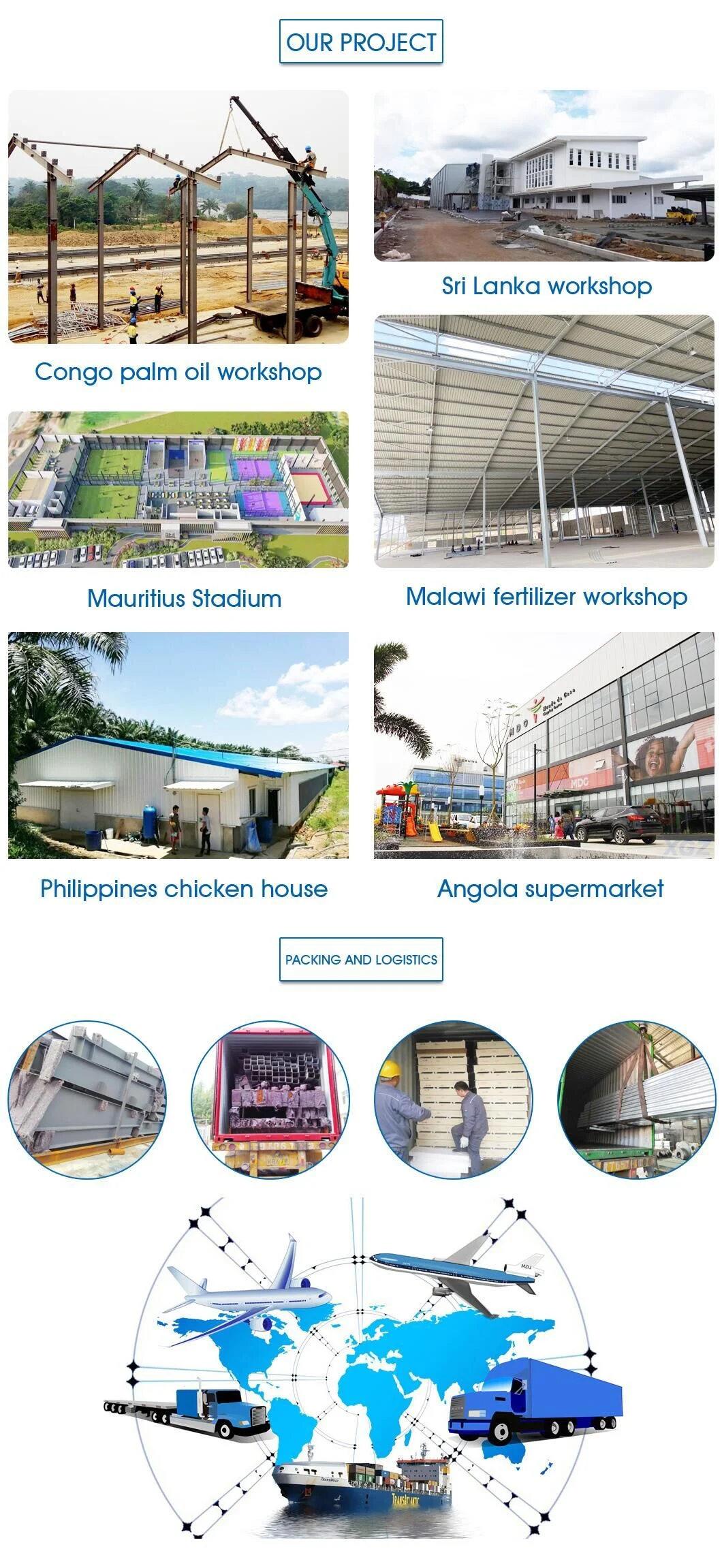 Welcome to tell us your requirement on blank as below