Contact Person: Crystal Wan
Mobile: + 86- 13711125410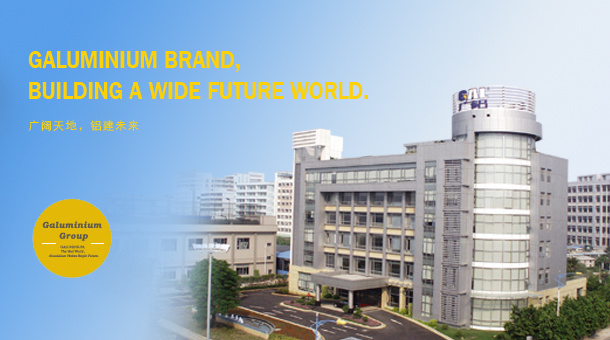 Aluminium Windows = Extrusion Aluminium Profile + Glass + Hardware + ( built-in fittings )
China Trademark famous brand Galuminium Group Co, Ltd (China). Established in 1993, is one of the leading Companies in China that specializes in manufacturing constructive aluminum profiles for Doors & Windows and Curtain Walls as well as fabricated windows and doors.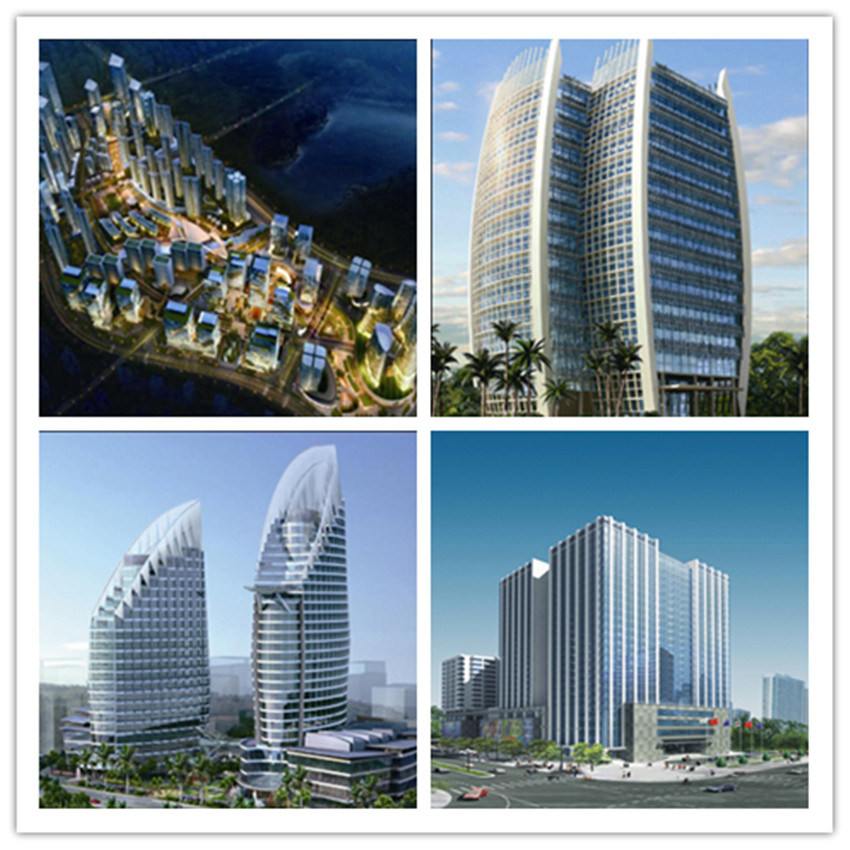 Aluminium Windows Information:
> aluminium windows profile
1. Profile surface treatment: Powder coating /anodized, Smooth surface, no air bubble, clean color without impurity
2. Profile thickness: 1.2mm, 1.4mm, 1.6mm, 1.8mm, 2.0mm
3. Profile color: White, black, bronze, brown, wooden grian, any colors
4. Profile series: 50, 55, 60, 70, 80, 100, 120, 160, 210, 220mm
5. Profile features: Extrusion profile, good watertightness & gas tightness, it is tested by Salt Spray Tester, no brine corrosion and durable.
6. Profile upkeep: Keep surface clean, in case of scratch.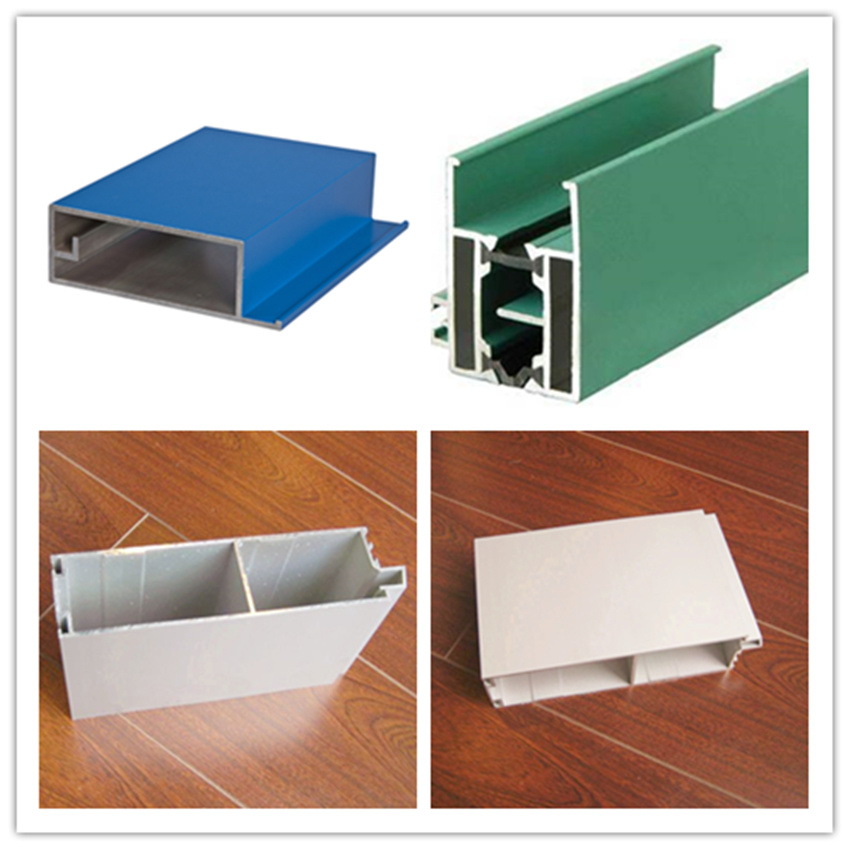 > aluminium windows glass requirements
1. Glass thickness:
Single: 4mm, 5mm, 6mm, 8mm, 10mm, 12mm
Double insulated: 4mm +9A/6A/12A+4mm, 5mm +6A/9A+12A+5mm, 6mm +9A/12A+6mm
Double laminated: 4mm +0.76/1.14PVB +4mm, 5mm +0.76/1.14PVB+5mm, 6mm +0.76/1.14PVB+6mm
Triple insulated laminted glass: 4mm +9A+4mm +0.76PVB+4mm, 5mm +9A+5mm +0.76PVB+5mm
LOW-E insulated glass: 5mm LOW-E +9A/12A+5mm LOW-E
2. Glass processing: Tempered / toughed glass, float glass
3. Glass color: Green, blue, brown, black, gray, reflective glass
4. Glass date requirements: U-Value, SHGC, shading coefficient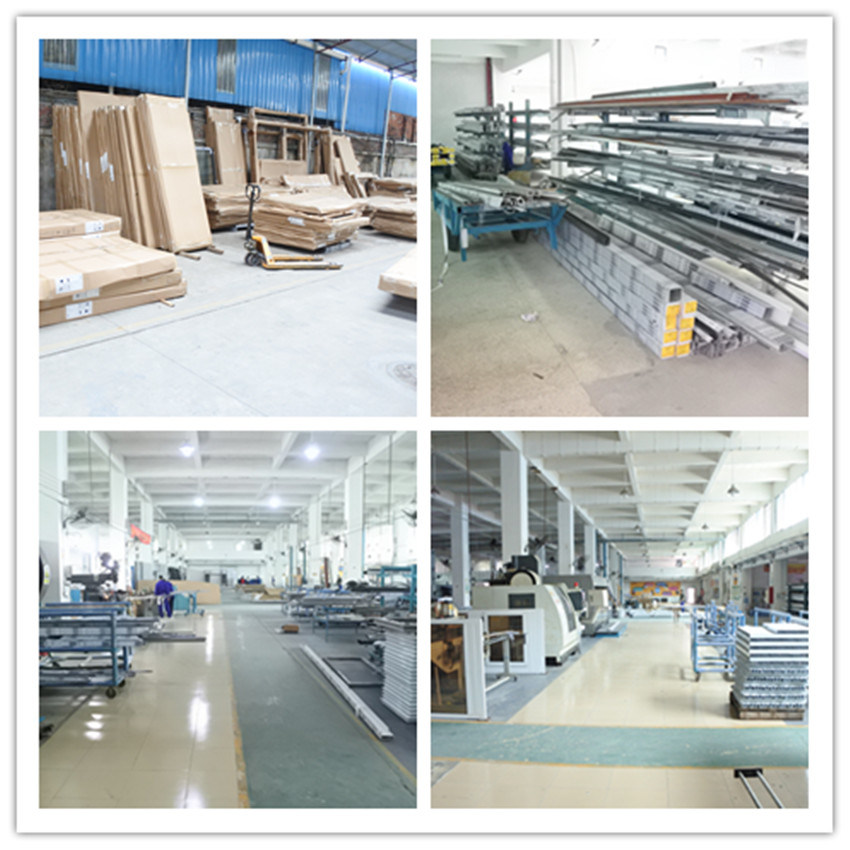 > Aluminium Windows Hardware Accessories
1. Basement hardware: Stainless steel screws, EPDM(only) rubber gasket, silicons, lock boby, lock system, bumper block, weather water strip
2. Sliding windows/ doors hardware: Rollers, screws, rubber gasket, touch lock / latch lock /transmission trip + 2 points lock, touch lock / muilt-lock with keys, weather water strip
3. Casement window / top hung windows / casement doors hardware: Lock bed, screws, rubber gasket, transmission trip + 2 points lock, muilt-lock with keys, weather water strip, hinges
4. Folding door hardware: Heavy-duty roller, hinges, rubber gasket, lock bed, silicon, muilt-lock with keys, invisible small size lock, latch handle lock
Alumininium Windows Opening
Horizontal sliding, horizontal swing ( outside or inside ), vertical sliding, vertical swing, folding or bi-folding type.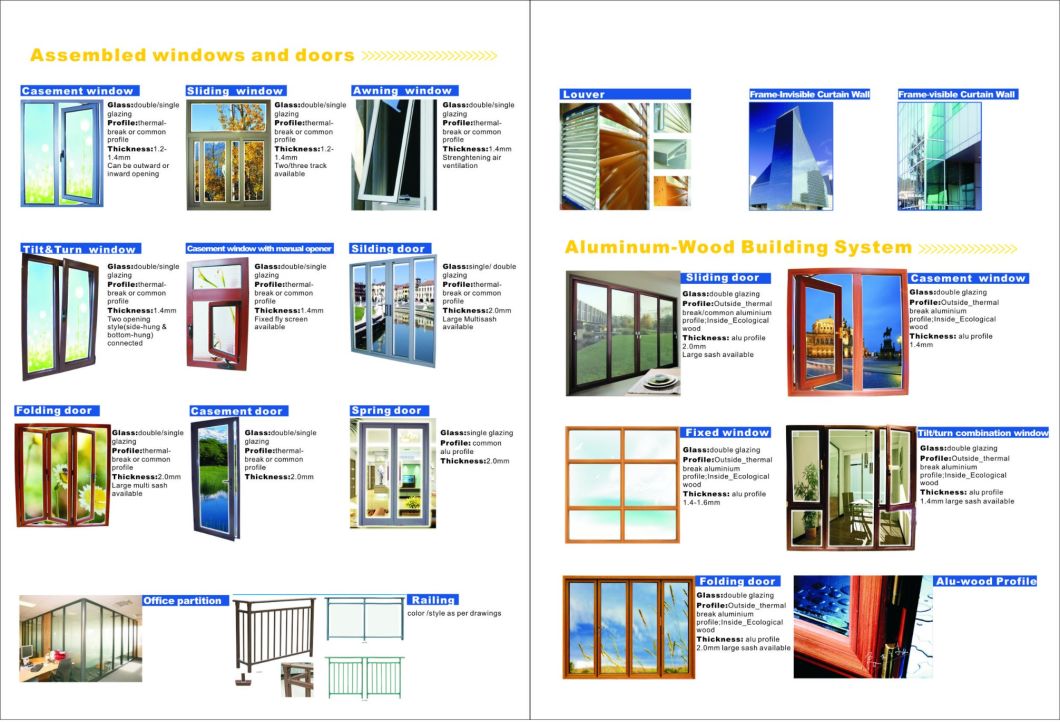 Aluminium windows workshop
1. Imported advanced machines, over 4 years experience skillful workers
2.45 degree assemble fabricated, seamless jointed with full silicon cover screw hole in case of leakage
3. Stable glass supplier and hardware supplier
4. One-stop type manufacturer, a whole line processing
5. Good company culture and good friendly relationship with each other
Checking Assembly quality
1. Repeated opening severial times, watching the power of on/off is good
2. Checking sealing strip whether it is firm
3. Checking the full necessary hardware accessories
4. Keep clean glass and safety clean packing
Chosing Factory advantage
1. Provide lower price, high quality for aluminium windows
2. Provide warm and friendly service and the after-service
3. Ensure the aluminium windows and doors will be delivery on time
4. Enough gurantee and warranty, strong company strength and skillful workmanship
Welcome your inquiry!
Product Name
diy aluminium window frames
Opening Style
OEM
Material
aluminium alloy
Constituent Part
profile
profile:aluminium alloy ,
color: common is white ,black ,brown ,wooden colors
thickness:1.2mm---3.0mm
series: 38mm ,49 ,50,55,60,70,90mm
surface treatment:Smooth surface no air bubble,clean color without impurity .
glass
glass :single /double /triple layerincluding :4mm ,5mm ,6mm,8mm ,10mm,etcspace: 6A,9A,12A ,22A
color:clear , brown ,green ,blue ,mirror ,reflective ,low-E
hardware
sealant or sealing :rubber foam and PVC & EPDM rubber sealshape :O & Kcolor:black ,white ,grey ,etc
hardware:window & door lockKinglong , Jianlang,Roto
Workmanshop
45/90 degree cutting joint and angel connection corner ,seamless,good sealing performance
Packing
pearl form + raw wooden film,hard paper
Payment Terms
T/T,Western Union,L/C
Delivery Time
30 working days,as per the quantity
After-sale Service
tracking and feedback to slove